The recent joint-session that occurred this past hour, has ended in complete negligence.
Not to mention, it lasted for over an hour - and even started almost 20 minutes late because Senate did not show up. The citizens urged their representatives to Aye the bill to abolish the County Government, because of these reasons below:
The County has been reformed a countless amount of times, and it is still not fixed.

The County dismembered the SCFD reputation for false reasoning.

We have given them, as citizens, many of chances to run our county - but at this point, it is a joke.
The representatives completely neglected what we wanted. We have appointed obvious power hungry politicians who are in favor for THEM and their FRIENDS, not US. Not to mention the three individuals with the same last name, who show an obvious bias.
Statement from Sp_encer, who urged to Aye.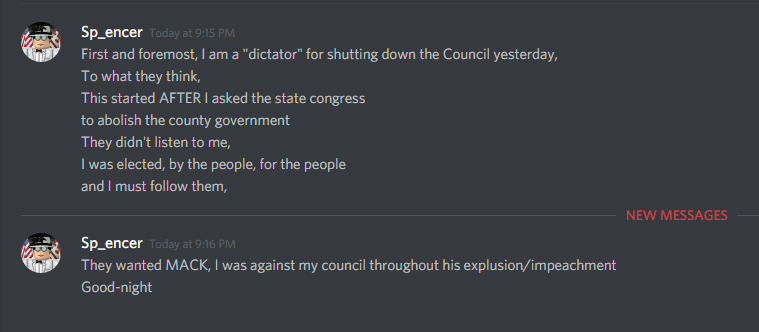 Statement from the County Sheriff, Straphos, who urged to Aye.

For the people, by the people. That is how the Representatives should work, as they represent US.
It is time to PUT DOWN the RUNT of the LITTER. We will not have our State be defaced once more.