Introduction
---
Happy New Year Firestone! Hope you all had a brilliant night and cheers to a better year.
This past week our campaign staff have been working extremely hard planning events for you all and organising meetings. I couldn't be more thankful for their work.
Week 1 Summary
---
Meetings
This week has mainly been about speaking to the vast majority of businesses and departments to gain an understanding of what their needs are and how the Bear Administration can help satisfy those needs. We have been extremely pleased with the feedback and we have made it our goal that any problems brought up in the meetings will be looked into further and hopefully satisfied.
In 3 days, the bear administration managed to attend 24 meetings in total, ranging from small businesses to huge departments. Although we have not yet had a chance to speak with employees (soon), we have been extremely pleased by the responses from the meetings.
A point brought up from the business owners was having more public interaction with the governors, by visiting and supporting small businesses and public events. Everyone can expect more interaction with the members of the bear administration should we get into office, we would be honoured to attend shifts and events held by businesses.
When meeting with department heads, we have discussed the needs of the departments and what they would like to see from the government. Department heads have expressed that in county cabinet meetings, which are organised and planned, would be an interest to them.
Also during the meetings, a few of the department heads expressed that they are currently running well and do not require any further support from the government. We wish to accept their wishes so long as the polls from the public correspond to what the department heads are claiming.
Events
On the 27th of December, the bear administration held a meet and greet at the comedy club where we answered questions from the public such as how we plan on reducing the toxicity from department staff.
On the 28th of December, the bear administration was given the opportunity to receive a tour of the corrections facility alongside the current POST class, seeing them learn how DOC operates and what opportunities the department has for them. I thank POST and DOC for the opportunity granted to us.
On the 30th of December, the bear administration held a yacht party which was an outstanding success and we hoped everyone had fun and was able to ask any questions to the administration. I thank the Coast Guard and SS for being able to come down and assist.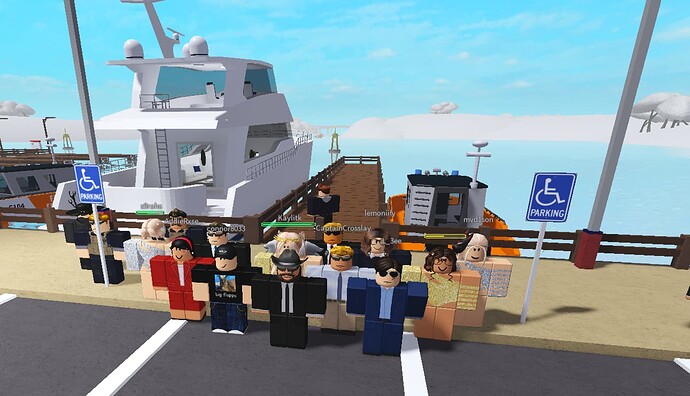 What's Next?
---
Our campaign staff and the bear administration are working hard behind the scenes to organise more events for the public! We most recently did a poll on events you would like to see, I recommend joining our campaign discord found here (run /register in verification) to be able to partake in polls and events:
We plan on doing multiple events this next week and hope to have more meetings with businesses and departments. Have you got any questions or concerns about the bear administration? Feel free to ask them over into our #q-and-a channel in the discord or DM me directly on discord at __#6540.
Be sure to support our campaign via the link here: