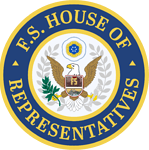 L_3ee for House of Representatives
---
Hello again, 5.0 already? I'm Lee, one of your current Representatives (and Speaker of the House) within the State of Firestone and I'm running for re-election for another term. This term will be my 5th within the house if I'm successful in obtaining a seat this time round. Be sure to take a look at my speech as outlined below, let me know of any questions either on this thread or in DMs.
Experience
---
Be sure to take a look at my experiences as detailed below. I also invite you all to take a look at my resume trello.
Current Positions/Certifications:
Department of Aviation - Pilot
Department of State - Department Staff
State Legislation - Representative & Speaker of the House
Bar Certified Attorney
POST Certified
Governor's Medal of Merit
Former Positions:
State Legislation - Senator
Firestone Air National Guard - Major
Stapleton County Sheriffs Office - Deputy First Class
SCSO:SWAT - Operative
Department of Public Works - Community Service Director
Department of Corrections - Senior Correctional Officer
Peace Officer Standards & Training - Instructor
Department of Transportation - Public Employee
Department of Boating & Waterways - Public Employee
Department of Commerce - Inspector
Department of Homeland Security - Primary FPS Officer & Secondary CRT/SS Agent
My Plans/Goals
---
I encourage you to take a look at some of my plans from my speech which I created and used last term. You can find the link to my previous speech here.
This term will be my 5th term in the House of Representatives, I'm proud to say I have intentions to re-run for Speaker of the House for the 3rd time! I believe throughout my previous 2 terms as SOTH and previous 2 terms as SPT, I've been a leader as required and continued to lead the house in a correct manner ensuring representatives are completing their duties while enjoying their time in the house.
I'd like to continue to host Congressional Events alongside Representatives to ensure Congress' relationship with the public is the best it can be. At the same time, I'd like to continue to host private events with Representatives such as the DOC visits which I've organised for Representatives to take part in previously.
Legislation wise, I will not lie, at this time I do not have any specific plans to write specific pieces of legislation. It's my 5th term, I've done everything which I had in mind in my 1st, 2nd, 3rd and 4th terms. I will continue to write legislation as it's required and not write legislation for the sake of it, when something which is actually needed comes up I'll do it there and then.
As with every other term I've served, I continue to look for congressional suggests from the public. I have a google form which continues to remain open while I'm in office, you can use said form to submit suggestions anonymously if you wish.
Conclusion
---
Thank you for taking the time out of your day to read my speech. Please feel free to DM me or post a question here if you have any inquiries about me or my plans. I'll get back to you as soon as I can. If you've made up your mind to support me in this election, kindly write "support" in the comments section of this forum post.