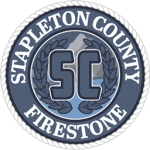 STAPLETON COUNTY COUNCIL SPECIAL ELECTIONS
OFFICE OF THE CHAIRMAN
---
▬▬▬▬▬▬▬▬▬▬▬▬▬▬▬▬▬▬▬▬▬▬▬▬▬▬▬▬▬▬▬▬▬▬
Position: County Council
Positions Available: 3
Signature Deadline: 08/21/2023 @ 7:45 PM ET
Election Sponsor: County Chairman FrostEspresso
▬▬▬▬▬▬▬▬▬▬▬▬▬▬▬▬▬▬▬▬▬▬▬▬▬▬▬▬▬▬▬▬▬▬
Collect ten (10) signatures on a support forum. The support forum cannot have been made prior to the date of which this thread was posted.

Upon reaching the amount of signatures required, it must be posted on this forum with a link to your post.
▬▬▬▬▬▬▬▬▬▬▬▬▬▬▬▬▬▬▬▬▬▬▬▬▬▬▬▬▬▬▬▬▬▬
Election Rules:
Candidates must create a speech. This speech should contain information about their relevant experience, qualifications, plans, or anything else that the candidate deems to be relevant.
Candidate speeches must have been created on the Firestone Forums after the creation of this post.
Candidates may not have any criminal record. Arrests will not be permitted, however, few citations will not disqualify any candidate.
Candidates may not maliciously harass anyone for support. Messaging others for support through Discord or ROBLOX is permitted.
It shall be up to the candidates duty to post their speech on this thread after acquiring 15 signatures.
All other election rules apply as normal.
▬▬▬▬▬▬▬▬▬▬▬▬▬▬▬▬▬▬▬▬▬▬▬▬▬▬▬▬▬▬▬▬▬▬
Schedule:
⇒ Campaigning begins on 08/17/2023
⇒ Campaigning continues until 08/21/2023 at 7:45 PM EST
⇒ Voting opens on 08/21/2023 at 7:46 PM EST
⇒ Voting closes on 07/23/2023 at 7:46 PM EST
▬▬▬▬▬▬▬▬▬▬▬▬▬▬▬▬▬▬▬▬▬▬▬▬▬▬▬▬▬▬▬▬▬▬
Sincerely,

Stapleton County Chairman