Sorry Bro. He should be expelled.
I'm hoping this is satire. Because nobody should be questioned to be expelled for the introduction of an impeachment of any kind. That is incredibly undemocratic.
Look at the mess hes caused, hes trying to impeach the Governor bc Ricky didnt win Speaker. Funny how everyone who voted for Ricky and Ricky himself supports impeachment.
Not to mention, when articles of impeachment are imposed, Congress can't do their jobs until the articles are voted on.
Im expelling you ash for living in Winnipeg
cranky did nothing, leave my man alone ong
Halting congress for impeachment with little to no grounds is odd.
"omg he is halting congress! oh no!"
man y'all acting like congress is writing bills and being active… how can you halt something when its already dead 80% of the time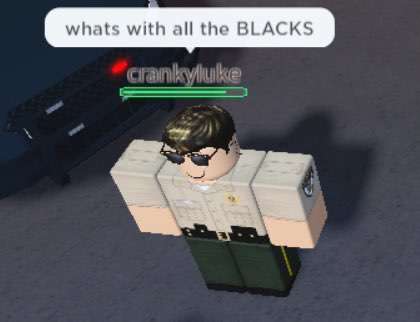 More than half the state wants to see this… besides no piece of legislation is entirely useless, you have to respect the individual who wrote it and proposed it. Not sure what's so hard to comprehend about this, probably why you've lost like 3 elections in a row
Congress was actually passing bills?
Like genuine question I haven't been paying attention.
I'm not entirely caught up on the entire drama (nor know the legitimacy of the impeachment) but if the articles of impeachment do have some sort of backing and what he Aesthetically did was illegal then why should someone be expelled for introducing something they believe as illegal.
That's like arresting me for submitting a criminal complaint in good faith.
According to the poll, less than half the state.
I don't think cranky needs to get expelled, he really has done some good things for the state and we actually need him
We have had several polls all of them were over 60% support for removal from office
I'm not including Kareem's, not because I don't like the results but because of that unprofessional and vulgar option that exists within the poll which discards the result of it
Please list such polls!

Should AtlanticCanuck be terminated from the Firestone State Patrol?
Should AtlanticCanuck be terminated from the Firestone State Patrol?
NOTE: Nothing about this poll is off-topic, it is in relation to the topic of expulsions/terminations and/or the removal of subjects from their positions. Reporting would be false-reporting!