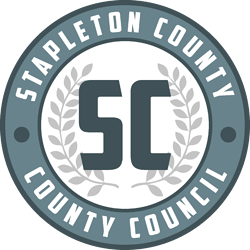 STATEMENT BY OFFICE OF COUNCILMEMBER
DAVIDFORGED
---
Dear Stapleton Countians,
As we have learned in the past few hours, County Executive Joshernaut will be resigning from his duly elected position as the County Executive. Due to the close proximity of his resignation to the results of the House of Representatives Elections, I feel as though it's necessary to make this statement regarding potential candidates to be the next County Executive, some of which are sure to be candidates from failed House Campaigns.
Stapleton County is in a dire state of need, now is not the time to bring in someone without experience into the role of County Executive. The County itself, and municipalities within, need someone who can confidently lead them in the right direction. This is why I am stressing the importance of qualifications in this upcoming election. In recent days, we have seen several inexperienced candidates run for high office positions in Government, some getting close to being elected. If this were to happen on a County level, we would be stepping on the County right as it's at its knees. Please, please, please, find qualified candidates to vote for. As electorates, it is up to you to decide the direction of Government. We cannot allow this election to be a popularity contest, we need the competence to steer the County forward, not destroy it. The County Council is depending on your vote in the upcoming election. Please read some of the recommended qualifications for County Executive that I have attached below.

---
QUALIFICATIONS YOU SHOULD LOOK FOR
IN THE NEXT COUNTY EXECUTIVE
Former County Executives
Former & Current County Cabinet Members
Former & Current Chairpersons of the County Council
Anyone who has significantly contributed to Stapleton County
Former & Current Members of the County Council
Former & Current Mayors of Municipalities
Bar Certified Individuals
RED FLAGS

Popular Firestone Community Members
Law Enforcement Experience Only
Automationeer (Community Banned Individuals)
State Legislature Experience (but barely understands the functions of their job)
Anyone claiming to be a "Fresh Face" to County Leadership