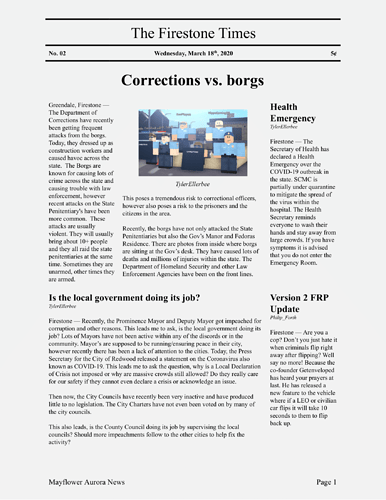 Interested in joining our discord? https://discord.gg/T46nr3b
This is great, all firestone topics put in one paper? Great!
10/10 you must read this people.
-b0org
yes sorry I was thinking bout Mayflower when I wrote that, It should have said Firestone.
This topic was automatically closed 14 days after the last reply. New replies are no longer allowed.
Bring it back

@zpilotplane @TheGreenLego_Brick Working on it.

Trying to also get unbanned from the Firestone discord, which is super hard…
I fucking forgot this existed
lol, i shut it down a while ago. working on prob restarting it with a little bit of a twist.