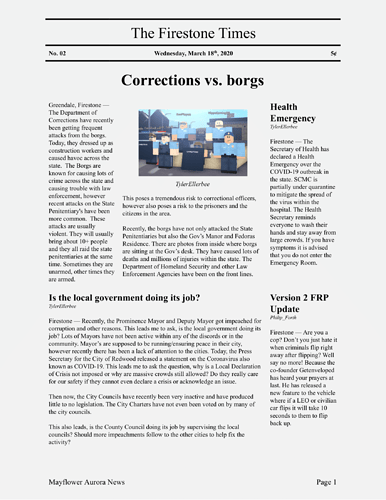 What are your thoughts on the Editorial Opinion?
The editorial opinion is about the Local Government.
They most likely do not have the power to ban gatherings because it is not in there city charter. However, emergency declarations can not be struck down by the County Executive.
Why does it say mayflower at the bottom
I accidentally put Mayflower instead of Firestone. I apologize.
This topic was automatically closed 14 days after the last reply. New replies are no longer allowed.