As of yesterday, Capital Gas has received F150s with logos. They got more development support within just a few months compared to an essential service like SCFD or FNG, which has been around for years.


In this picture, fed said FDOA has no development due to inactivity. However, they've made every attempt to gain popularity and recognition in county through the events such as helicopter rides, using resources from other departments which they don't have.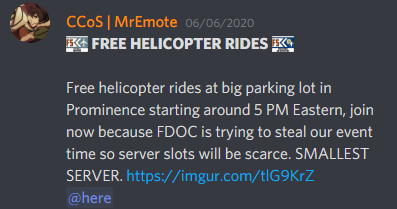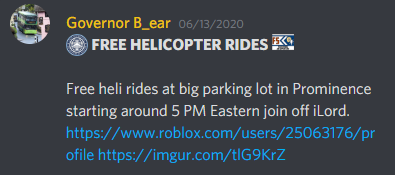 There are departments out there which have never received any proper development and attention. There is a major issue if a private company takes priority over an essential public service, especially when its the only one in the state. Below is what takes priority.
SCFD needs more rigs. They only have two EMS units for an entire county, very little equipment, and broken rigs (They have less than a fraction of what an actual fire department has on front line apparatus…before we even get started on specialized rigs like the Rescue)
FNG needs actual gear
Coast Guard needs working boats
DoH needs their own team
Fed has been in county a few times. If he can see CGF from that much time, then he should see the lack of care given to many departments and how its affecting operations.