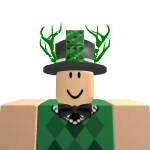 DavidForged for Firestone House of Representatives
TABLE OF CONTENTS:
Section I - Who am I?
Section II - Reputation & Experience
Section III - Future of Firestone
Section IV - Summary
SECTION I - Who am I?
Hello all, my name is DavidForged. I have been on this platform since 2013, over my very long time here I have had the opportunity to work in almost every genre of group you can name; roleplay, policing, government, first person shooting, horror, moderation, game development - I could go on and on. Through all of those great experiences, the two that have stuck to me are game development and government. I have had the great experience of developing for several well known games, including the two time bloxy award winning Escape Room. In addition to this, I have worked in several government or leadership involved positions for groups alike; NUSA, ZUSA, Winnipeg, Manitoba, and Mayflower. I joined Firestone as a citizen in 2018 before leaving that December. I have not been involved in Firestone due to past limitations of my internet connection and PC capabilities, however that came to a change this past May. I rejoined Firestone and had my records expunged and have since been certified in POST, entered the DOBW, and served one term as a Stapleton County Council member. I am looking forward to moving to primarily focus on Firestone in the future, and am beginning to get involved in the very foundation of our government.
Section II - Reputation & Experience
ROBLOX:
State of Firestone - County Council
Escape Room - Asset Contributor (Contact: DevUItra)
NUSA - Clerk of the House (Contact: NUSA HoR)
City of Winnipeg - City Coordinator, Chairman of the Oversight Committee (Contact: paul5655)
ZUSA - Speaker of the House, Secretary of State (Contact no longer Existing)
Vault of Horrors - Group Owner (Contact: Terror_Dev)
Hidden Developers - Head of Moderation (Contact: HeadlessHorror)
And several others… ask below.
IN REAL LIFE:
Missouri Leadership Exam (MoGEA): Scoring Nationally (99/100)
High School Student Body President: (Sophomore Year)
High School Student Council: (Freshman - Present)
Chair Member of local youth DNC (2020 - 2022)
FCCLA Member (Freshman - 2022)
SECTION III - Future of Firestone
After serving for just a single term in the Stapleton County Council, I have learned from my time there that critical issues that face the State of Firestone are not in local government, but state. With that, it is my intention upon being elected to the Firestone House of Representatives to work alongside fellow representatives and citizens of Firestone to introduce legislation that is effective in resolving issues that face us.
SECTION IV - Summary
As I stated in my run for County Council; I cannot summarizxe what I have yet to do, but I can summarize what I plan to do. And that is; with the help of Citizens in the State of Firestone, I will work to develop and implement legislation that most represents our people, their morals, and their values. I will not work for my own ideals, but for the ideals and values of our state.
Thank you, please feel free to ask any questions you have in the comments or personally through my Discord: DavidForged#0006. I apologies for posting this so late, it has been a busy week.