Secretary of Health, CanineEnforcement, was solely involved in an extreme corruption scandal regarding the Executive Office. Him, Butsworth, and a group of others made it their goal to change the public's opinion on a group of people with false claims and lies.
Read here: Let's talk about 'Furry Gang.' Corruption of the Executive Office
CanineEnforcement and others who have resigned have made a false conspiracy, and targeted NicoloSkrt as well as others with FALSE claims.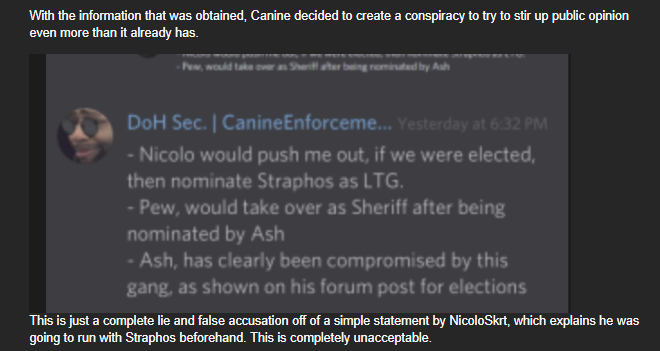 THIS CORRUPTION SHOULD NOT STAND IN OUR GOVERNMENT.
I am calling for his resignation. I am also calling for him to drop out of the gubernatorial race.
It is time to stop this fake and useless drama once and for all.