So, as some of you may have noticed already. There is a slot within the bumper of R1. This was designed for a winch to be placed into it as a lot of heavy rescue's like R1 have IRL.
This would be helpful for a few reasons; the first being a RP factor. Most calls the rescue responds to with vehicles. Has to do with one over a embankment in GD. (Alot of people like to drive down the side of the bridge for god knows why) And, when it comes to vehicle stabilization, we want to make sure the car doesn't move any further.
The second reason is, kids dont know how to not be idiots and will still drive off the area even after we secure the car. We normally rely on DOT to prevent this, but we cant always. Like a full server for example with no or limited DOT in it already. My request is a winch be placed into the bumper for the usage of securing vehicles, more so the fact of actually pulling them out.
Notice the spot in the bumper of the Rescue truck below compared to the SCFD Rescue.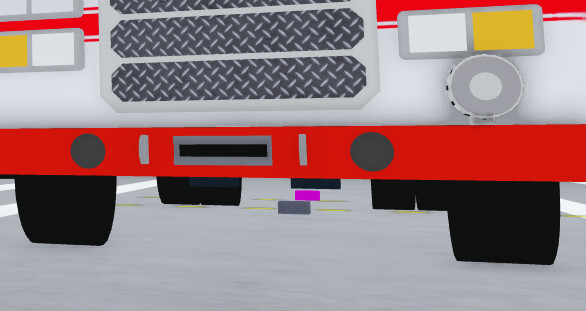 Now, my other portion of this thread. My request as the Command of the TRT team is that we get a rappel tool. This would add a extra level of realism for my guys and our patients for hard to reach areas. We are developing a rope rescue training course at the moment, and we feel this would expand our use and RP skills further.