Original Pizza is now a very popular business within Stapleton County. Because of its popularity, it can be a bit crowded during shifts. The restaurant is a very tight space, allowing no more than 5 employees at a time to fit behind the counter. With 20 stools to barely fit customers in, and only 1 way in and out of the restaurant.
On behalf of Original Pizza, we would greatly appreciate an expansion. Specifically, at minimal, a second restaurant with a large capacity in the county would fit the needs of the business.
Other ideas for Original Pizza:
Official delivery vehicle, only spawned and driven by employees.
Food Truck, only spawned and driven by employees - convenient for high profile events and more RP outside of the restaurant.
Thanks for the support, and be sure to stop by for the best pizza in the state!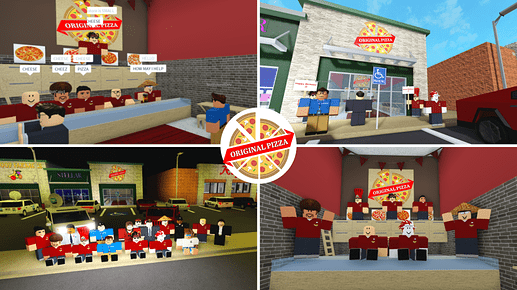 CertifiedLaw
Manager, Spokesperson
Original Pizza