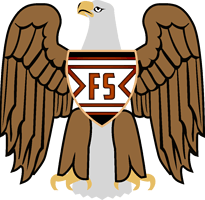 SUBPOENA TO APPEAR
---
To: verrdin
Pursuant to Article III, Section VI of the State of Firestone Constitution, you are ORDERED AND LEGALLY OBLIGATED to appear in the District Court of Firestone at the location below at or before the time listed:
---
Location:
Firestone Courts Discord (https://discord.gg/hKyBgv9)
Time:
13:00 GMT, 28 May 2021 - join as soon as possible.
Matter:
verrdin v. xeserio and verrdin v. Toboo_Racc
---
Upon arrival to the named location, you MUST:
Notify the Chief Justice of your presence by 'mentioning' or Direct Messaging.
Read the channel #rules-and-information.
Remain in the Discord until you are dismissed by the Chief Justice or the court is adjourned.
FAIL NOT UNDER PENALTY OF LAW.
AUTHORIZED BY THEKERBAL - CHIEF COURT JUSTICE
Signed,
thekerbal
Chief Court Justice
State of Firestone
---
Footnotes

The listed time is the LATEST time to join. Join as soon as you receive this subpoena to accelerate the process. If you are in the server, you MUST remain in it until the court is adjourned or you are dismissed.

Any questions or concerns – including the inability to access the named location or the existence of an inactivity notice – should be directed to Chief Justice thekerbal via Roblox Messaging (NOT 'Chat') or Discord Direct Messaging.