Vote below, view elections here.
Senate Election Voting
TheGreenLego_Brick
cosmicanimals1234
Mega_Goalie16
PropMcRib
bad candidates, not voting
When I'm elected I will come down upon you with the full force of the law.
My prediction
mega
Lego
prop
or
mega
prop
Lego
But we all know mega will definitely get the most votes
good luck to all the other candidates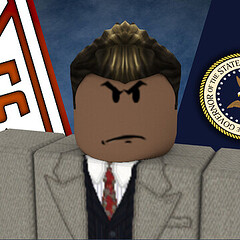 For legal reasons that was a joke.
#POOPMCRIB4SENATE
VOTE FOR POOPMCRIB, DONT LET THEM STEAL THE ELECTION AGAIN. #THIRDTIMESTHECHARM
HELL YEAH CITIZEN
#POOPMCRIB4SENATE
#THIRDTIMESTHECHARM
Guys just so you know, I voted for propmcrib
Doing God's work, citizen. Your country thanks you for your service.