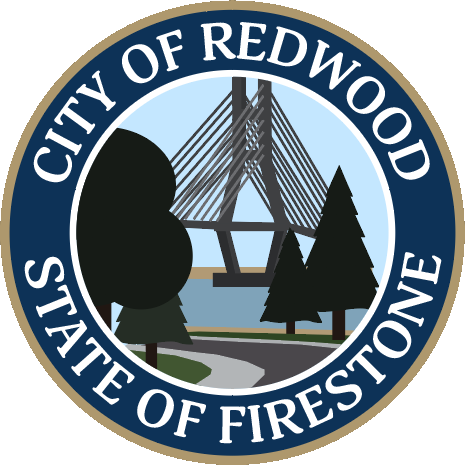 Re-Elect CoolPilotCaio1 for Redwood City Council
Good afternoon/evening, my fellow residents of the City of Redwood, and I'm running for my third term in the Redwood City Council!
Experience:
Current DOT Senior Public Employee and Former Instructor (2T18)
Former SCSO Deputy
Former FSP Trooper
Former FSP:ASU Pilot
Former Special Response and Airlift Certified for ASU
Current Bank Manager of Redwood Bank
Current Redwood City Council Alderman x2 (Chairman x1)
Former Arborfield Deputy Mayor
Current Original Pizza Manager
POST Class 51 Certified
Current Firestone Senator
Former USM 1940's Col (1ID XO) (5k Roblox group)
About me:
I am willing to make people be heard through law. This will be my third term running for the Redwood City Council and I want to help Redwood grow and make it a safer place for people to live in. My main goal is to help the new people who come into the legislative branch gain experience to grow. I am also the proposer of the new Redwood City Charter that has fixed many loopholes within Redwood.
My Plans:
I do not have that many plans anymore as I have brought most to state or done all of them, but here are my main plans for this term. Long story short, I will help new people, continue to monitor the progress of Redwood, and keep doing what I been doing for the past terms, my job.
I will consult the people of Redwood to see what they would want to help them.

I will host events within Redwood to allow for people to engage in Redwood.

I will make sure bills pass that is good, fail that are bad, and I shall amend those that need to be amended.

I will continue to find loopholes and fix them.

I will amend the curruption ordicance to fix some parts they do not apply, like the old charter.

I will help the new people of the legislative branch get to know how things work to help them grow.

I will host sessions and meetings for the public if I am re-nominated as Chairman.

I will work with the county to allow for the city level to get some more power to allow us to prosper.

I will make sure the council and executive branch do the right job if re-nominated as Chair.

I will attend county sessions to get the news about what is going on and try to relate that to the city.
Conclusion:
You should vote for me for the Redwood City Council because I am willing to help Redwood with ordinances to make Redwood a better and safer place then it is now. You can trust my word because you have seen me in officer for 2 terms now in redwood and terms in other places as well. I may be running out of ideas but I am willing to be active and dedicate time to make Redwood a better place with the people's input. I have experience and know-how to make laws to help others as seen in Redwood, Arborfield, and State. Any questions you can DM me at CoolPilotCaio1#3424 or ask below.
Re-elect CoolPilotCaio1 for Redwood City Council!
For Firestone!
Thanks for Reading hope you support and vote,
Signed,
CoolPilotCaio1