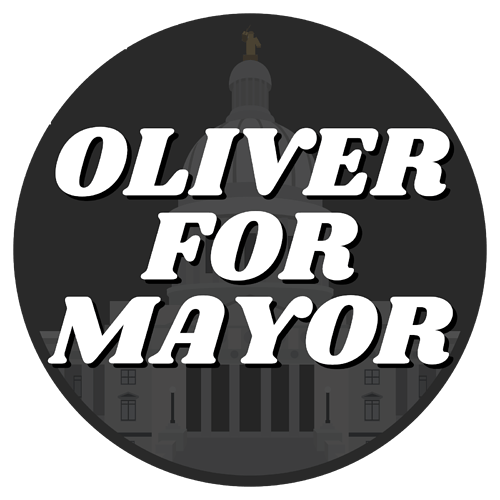 OliverSteph for Mayor of the District of Prominence
Table of Contents
Chapter I: Introduction
Chapter II: Past Experience
Chapter III: Plans for the District
Chapter IV: Addressing my Previous Issues
Chapter VI: Deputy Mayor Information
Chapter VII: Wrapping Up/Campaign Discord
Chapter I: Introduction
Hello, my name is OliverSteph (Or Jake if you don't want to refer to me by the terrible name I chose on Roblox), I've been a member of this group for about three years. Throughout my time here, I've seen many come and go. Many of the kindest people I've met on this platform I have met here, I've made connections I cherish and have seen people band together to stick up for what they believe in. These are the causes that made me stay, while we've seen toxicity, we've also seen positivity and humor to match it. While this group has its major faults, I hope to at least make a difference in the municipal section as you'll read below.
Chapter II: Past Experience
Throughout my time here, I've tried many fields. You can learn about my experience in Firestone and other groups here: Trello
Chapter III: Plans for the District
Citizens/Members of this State have always found their own ways to enjoy themselves, whether it be in Businesses, Departments, or being apart of the Government, it is my top priority to ensure that they are able to enjoy doing these activities while in this great District. For these reasons, my plans are as follows:
Establish the Prominence Business Program, a biweekly meeting with aspiring and established businesses to solve problems they may face as well as help them get started within the Capital of Firestone, bringing much needed business to the city. Furthermore, it is my hope that this program will offer monetary (FSD) rewards to these businesses.
Work with county, state, and other municipal legislature and executive branches to solve and address problems which we face, working together to create a more united and efficient government.
Work with the Press Secretary (Whether current of a new one) to create at least biweekly releases, addressing any new changes in the Government and creating a transparent district.
Create a full inspection of the District Charter to investigate any possible problems and work on them with the District Council.
Listen to Prominence citizens to investigate any other problems which they believe exist.
Chapter IV: Addressing my Previous Issues
As some of you may know, I've had some previous issues with inactivity. If I can be honest, now that the problems are honestly mostly solved, it was primarily due to toxicity by select people. This has mostly been solved and so I do not see that becoming an issue.
Chapter VI: Deputy Mayor Information
I've chosen Jackfruitism as my Deputy Mayor candidate. While he's had previous issues, he's shown vast dedication to improvement, a quality which is more than essential. Please read his speech below:
"Hello, I am Jackfruitism I have been around in Firestone for quite a while now, and I have plenty of political experience within the State of Firestone. Some of you may previously have known me as DiazEdmundo. currently I am serving as the County Chief of Staff, and the Governor's Press Secretary, I also serve in the State House of Representatives. I believe that we will truly be able to help commerce grow, and thrive in Prominence, as I am currently a businessman myself. We will do our absolute best to achieve the goals and promises that we set, and we will work on improving the District and taking it even farther than it's ever been. Change is achievable with the right people, and me and Oliver are the perfect people to achieve change."
Chapter VI: Wrapping Up/Contact Information
I hope I was able to connect with you through this speech, please feel free to ask any question here or contact me using discord (Beans#9081) ! Thank you for taking the time to read this speech and I hope to have your support in this race.
Signed,
OliverSteph & Jackfruitism
Your Candidates For This Great District