Greetings, recently there has been a document released by the now Former Attorney General Dannyboylaw which alleges that I attempted to "cover up" the Special Forces Discord.
Furthermore I plead that people take time to read this document, as it would appear my words have been severely misused.
I would like to cut to the chase and say, I am not in all involved in all the recent mess that's been leaked
Around 11 or so this morning EST I was dm'ed by Dannyboylaw asking about when I served as Lieutenant Governor
I gave my answer as soon as I logged on Discord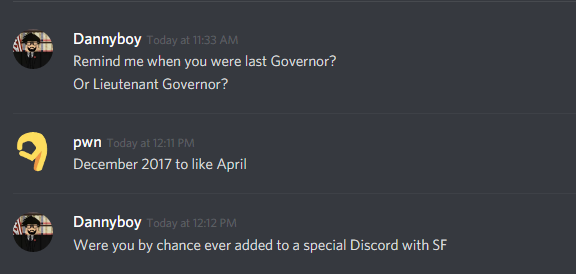 He asked me about the existence of a Special Forces discord, the reason I responded the way I did is because I am really not at liberty to answer such a question. During my time as Lieutenant Governor I was in the Discord, I was rarely active in it but they allowed me in there as a form of oversight. After my term, I left the discord and continued on with life.
I would like everyone to compare the timestamps of these messages, as I messaged OVG an hour later about the DM with DannyBoyLaw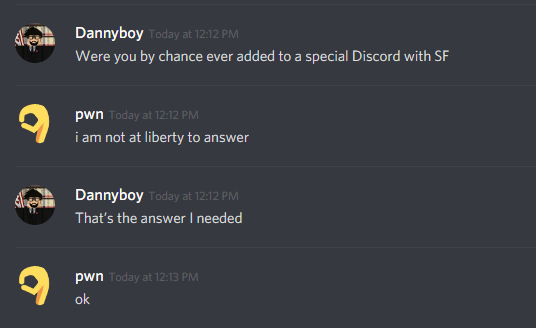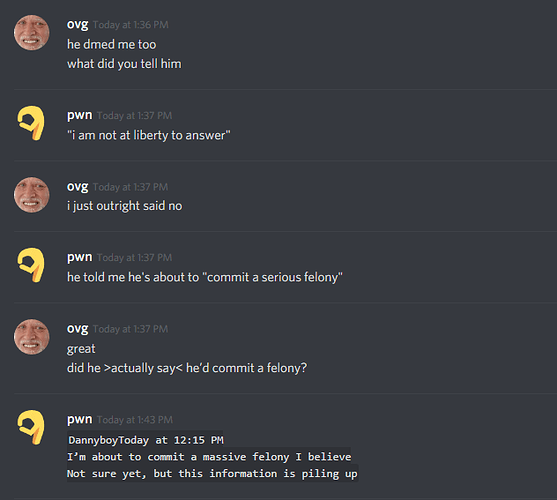 I approached OVG about Danny because of one simple concern, he told me he was about to commit "a massive felony"


Now after he had dm'ed me out of the blue with all these odd questions and messages I asked him if I was in any sort of trouble, he told me no.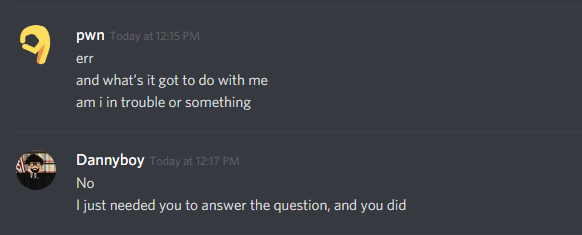 now later, Danny releases a statement about the whole SF thing, and as I have said, I have had zero knowledge of their activities after I left the Office of Lieutenant Governor.


I had zero intention of "covering up" such actions that I did not know were even taking place, and it confuses me, seeing how the timestamps of Danny asking me questions were an HOUR BEFORE I contacted OVG.
Before this whole statement was even released, I was concerned that I might be indicted for god knows what, me and dannyboylaw have never really been on the best of terms in all honestly. Yet my final messages with DannyBoyLaw about the questions is when I dm'ed him a bit later asking about what he was about to do, and he responded with this


I plead to the people of Firestone, to take a look at this situation, one more time, and find who is really at fault, and who is not.
Signed, PwnzorSausage
District Court Justice.