Hostage situations inside CD have happened for literally ever. After some serious thought, I've come to realize that they should very well be FRP.
---
Reasoning
The Car Dealership is the focal point for everything. Spawn points are even conveniently placed around CD on Redwood BLVD. Every civilian who's ever existed knows that CD is the access to exploration and freedom in the state… your car. To do, really anything, you need a car unless you're a civilian with jobs.
When a hostage situation is underway, cops must dodge civilians in the parking lot, scattered cars all over the place, and manage to keep civs behind the barriers. These situations can drag on for a long time, and when they're underway, no one can enter to get a car, in fact it's FRP to do so. It puts EVERYTHING on hold from the second the cones are placed to the second everyone is in custody.
---
Images
Scenes like this are very common and well… don't look great.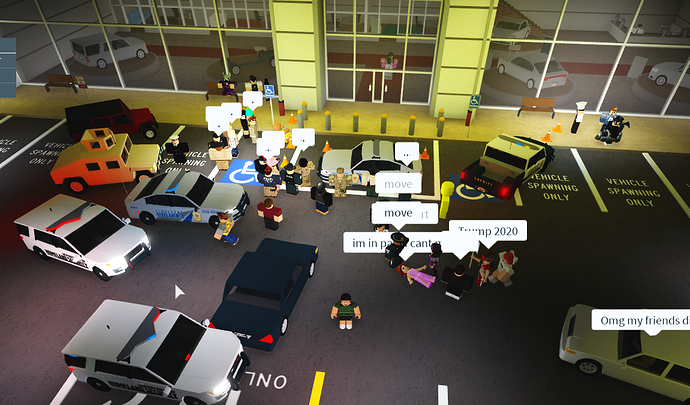 There have recently been some protests to make CD Hostage FRP because they put a hold on everything for civs.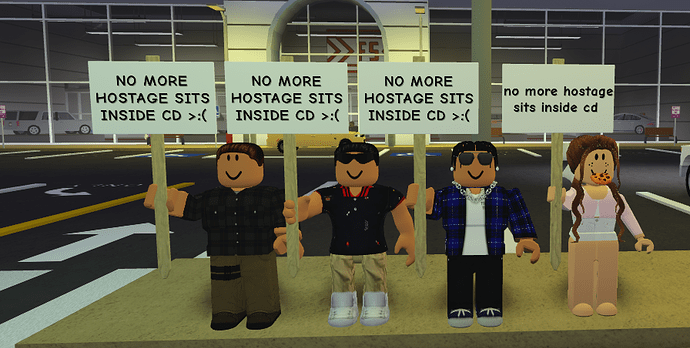 ---
Conclusion
Make it FRP