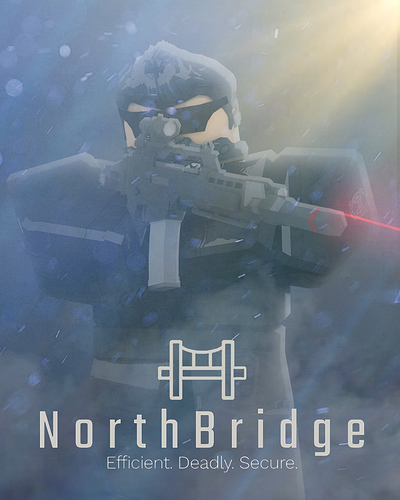 Northbridge Services Group
is a private security contractor that claims to provide highly confidential and effective security related services designed to address the needs of governments, multinational corporations, non-governmental organizations, the corporate sector and prominent individuals. The company key services include security advisory and training, operational and intelligence support, and strategic communications.
▬▬▬▬▬▬▬▬▬▬▬▬▬▬▬▬▬▬▬▬▬▬▬▬
WE ARE CURRENTLY TRYING TO MEET THE REQUIREMENTS OF A LICENSE
▬▬▬▬▬▬▬▬▬▬▬▬▬▬▬▬▬▬▬▬▬▬▬▬
Requirements
(1) Month+ of LEO experience
Exceptional Combat Capabilities
No felonies and a maximum of 2 citations (In compliance with Commerce Regulations)
Maturity and exceptional use of grammar
Northbridge is looking for exceptional Operatives and will not suffice to satisfactory. Upon completion of the application phase, Trainee Operatives will go through a rigorous initiation. For the high amount we pay our Operatives, our expectations are only for results.
Our Mission
Northbridge Services Group plans to be an innovator in a untapped market. We plan on creating a divine sense of security for those who are of popularity, Business owners who suffer harassment and possible violence from criminals or for Government Officials who don't qualify for Secret Service protection, but need it the most while in Stapleton.
We aspire to make Stapleton County a safer place for a price, and we need your help. Join Northbridge today.
THE APPLICATION WILL NOT BE PUBLICIZED. DIRECT MESSAGE ME ON DISCORD TO ENTER A POOL TO BE PICKED. - DM IF INTERESTED TannerSkrt#8608