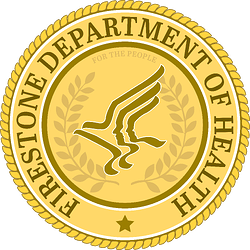 Firestone Department of Health
Stapleton County Medical Service
9180 100th Avenue
Arborfield, FS 01942
---
Job Listing
Position: Paramedic/Technician, Stapleton County Medical Service (General Service)
About Us: The Firestone Department of Health is responsible for the health and wellbeing of all citizens in the State of Firestone. The SCMS is responsible for the provision of emergency healthcare in the pre-hospital setting. We are currently undergoing transformation with a new secretary, so now's a good time to join us as we embark on a new journey! Our vision for the service is to be both a starter department for newly qualified individuals as well as having an advanced offer for senior clinicians to practice as part of our rapid response units.
Job Description/Responsibilities: Deliver exceptional healthcare in the pre-hospital environment, working other practitioners (including from other agencies) to come to solutions and create successful patient outcomes. (Optional) Deliver basic hospital care in partnership with the Stapleton County Medical Centre, including working with nursing staff and physicians - a good opportunity for those considering nursing as part of their Firestone career.
Department Hiring Requirements:
No felonies on record
No more than 2 misdemeanors on record
No more than 5 traffic infractions on record
No arrests/citations for crimes under FCC Chapt. 2
No PSB
Not blacklisted from DOH
Decent employment record (this will be checked)
Additional Job-Specific Requirements:
EMT-P Certification (for Paramedics)
EMT-B/EMT-I Certification (for Technicians)
Activity requirements for this role are 30 mins/week on shift.
DOH is a secondary department.
Apply within the Application Hub in the V2 Hub
Applications will close when all vacancies are filled or another vacancy requiring applications arises in the Department of Health - apply sooner rather than later!