HOW TO OBTAIN A CIVILIAN FIREARMS LICENSE & LEGAL FIREARMS
If you are reading this you are probably interested in getting your Civilian Firearms License!
Having a CFL is a great way to defend yourselves and others while going about your day in Firestone, however, with the power to end a persons life, comes responsibility.
The State of Firestone has ensured that not just anyone can get a legal firearm, but must go through the proper training to obtain such a deadly weapon. Therefore there are currently only TWO (2) ways to obtain a CFL.
PATHWAY 1: CIVILIAN FIREARMS CERTIFICATION TRAINING (CFCT)
A CFCT is a training on Firestone Safety and Firearm Legislation hosted by a Certified Instructor deemed by the Attorney General of the State of Firestone.
Classes are announced at least two (2) hours before hand publicly. When they begin the instructor will announce what you must do. They will then go over relevant laws with you and then quiz you on it. If you pass the CFCT you will be given a CFCT Certification, and then you can apply for a CFL, and the exam is really easy for CFCT holders too!
PATHWAY 2: LAW ENFORCEMENT OFFICERS (LEOs)
Law Enforcement Officers or Peace Officers within the State of Firestone have the ability to take the CFL exam, but will have to answer more questions than someone with a CFCT. Nonetheless, they are still able to take the exam.
TAKING THE EXAM
You can take the exam if you meet the requirments by joining the following game:
and pressing "Firearms Center".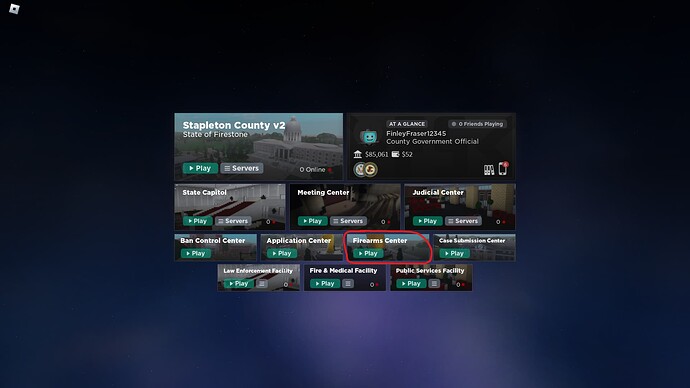 Once you join press "Apply for a Firearms License"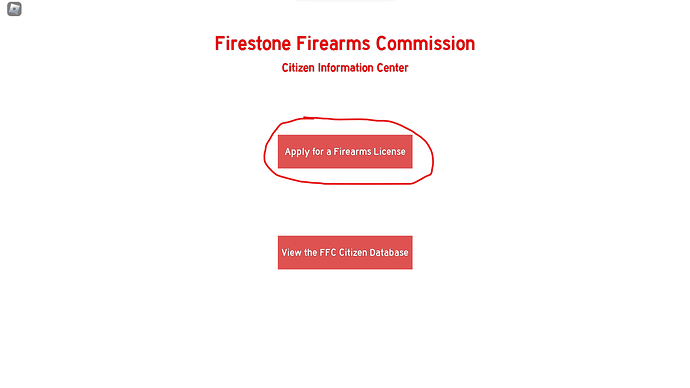 If you hold a CFCT Certificate answer questions 1-6, if you do not hold a CFCT Certificate but are a Peace Officer answer all questions. (May be different, read directions)
You can track your application/exam here: Trello
You can find active licenses here: Trello
PURCHASING A FIREARM
Upon being granted a CFL you can obtain Firearms legally, just head down to any of the Paths Guns Dealers (Located in the City of Redwood, District of Prominence, and City of Arborfield)