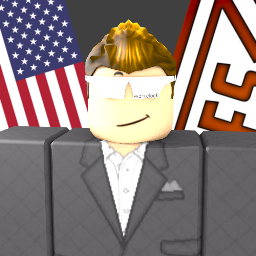 Frixtro for House of Representatives - Special Elections
▬▬▬▬▬▬▬▬▬▬▬▬▬▬▬▬▬▬▬▬▬▬▬▬▬▬▬▬▬▬▬▬▬▬
Section I. Introduction
Section II. Experience
Section III. Plans/Representation
Section IV. Conclusion
▬▬▬▬▬▬▬▬▬▬▬▬▬▬▬▬▬▬▬▬▬▬▬▬▬▬▬▬▬▬▬▬▬▬
Section I. Introduction
Greetings Citizens of Firestone. I'm Frixtro, a fellow citizen looking to serve as a strong voice by representing the citizens of this state. Through this campaign, I hope to prove to you that if elected, I will remain as a strong voice for the group of citizens I represent. Throughout my time in Firestone, I've encountered several political hurdles but didn't let them stop me from achieving my goal to improve Firestone. We all know this state isn't perfect, so it starts with the PEOPLE to change that.
▬▬▬▬▬▬▬▬▬▬▬▬▬▬▬▬▬▬▬▬▬▬▬▬▬▬▬▬▬▬▬▬▬▬
Section II. Experience
My formal Resume outlines my previous/current occupation experience in the State of Firestone.
Although my experience is listed in the Resume, I'd like to elaborate on an experience not listed in the Resume.
From December 14th, 2018 until December 18th, 2018 I served as a House of Representative in Firestone. Throughout this short period of time, I attended one house session and voted according to what my supporters believed. But, why such a short term? Directly after I was elected, I was targetted by a criminal who wished to frame me as being an accomplice during a hostage situation. I didn't think much about the criminal until a court case was brought against me, resulting in my expulsion from the House, the requirement to give up Pineapple Firestone, and my termination from FDOT.
Many of you may question my eligibility to run for House of Representatives, but after two months of pushing and pushing, I finally got the case overturned in my favor. Throughout these two months, I came across countless barriers keeping me from doing what I love in Firestone. Having overcome these challenges, it not only shows that I have experience when it comes to political barriers, but it also shows that I will fight hard to overcome them - especially when I am a representing voice for a group of people.
▬▬▬▬▬▬▬▬▬▬▬▬▬▬▬▬▬▬▬▬▬▬▬▬▬▬▬▬▬▬▬▬▬▬
Section III. Plans/Representation
As shown in my experience, I overall hope to provide a sense of TRANSPARENCY and CONNECTION between myself, the house, and the PEOPLE! I am a strong advocate for a transparent government - one that isn't scared to allow citizen input and opinion. To assist in this, I created a google form to allow a better connection with the citizens of Firestone. I also plan on hosting rallies in the county to allow my supporters and those who oppose me to gain insight during certain controversial bills in the house.
Being a private business owner, I'm also a strong supporter of the private sector (businesses not under the direct influence of the government). By representing businesses (specifically private, but also government businesses), I hope to shape the way businesses operate by developing laws to protect businesses and their employees.
Finally, many of my morals and views align with those of the Firestone Republican Party. I hope to represent fellow Republicans, while also listening to those of opposing views to balance majority representation and representation of the specific groups I represent.
▬▬▬▬▬▬▬▬▬▬▬▬▬▬▬▬▬▬▬▬▬▬▬▬▬▬▬▬▬▬▬▬▬▬
Section IV. Conclusion
I would like to formally thank everyone who read this campaign speech. I do appreciate all of my supporters and hope I can be a firm voice in the House, not just jump on the bandwagon in certain situations. Transparency is important to me, so I assure you that I will bridge the gap between citizens and representatives. Finally, I'm here to represent the PEOPLE of Firestone, not just according to my own personal agenda.
Sincerely,
𝓕𝓻𝓲𝔁𝓽𝓻𝓸
---
House of Representatives Candidate - Frixtro
▬▬▬▬▬▬▬▬▬▬▬▬▬▬▬▬▬▬▬▬▬▬▬▬▬▬▬▬▬▬▬▬▬▬
Contact Information