Firestone Forums
Forums Event - Firestone Wordsearch (#001)
---
Forums Event Information
Forum Moderators have decided to host events when they're free, to further encourage the use of Firestone Forums and to give community members the chance to participate in events which take place. When a Forum Moderator wishes to host an event, a post will be made by them, explaining the commencement of an event. You must solve the puzzle accordingly before posting your winning response as a reply to the thread. If you're lucky enough to win, you'll be added to the Game Winners group and you'll obtain a special forums flair and title.
Firestone Wordsearch
This week, we've created for you a wordsearch relating to the State of Firestone. There are 10 words which you must find in the wordsearch shown down below, once you've found all 10 post a screenshot of the completed wordsearch to signify your entry. The first person to complete and submit the wordsearch in full will be this week's winner!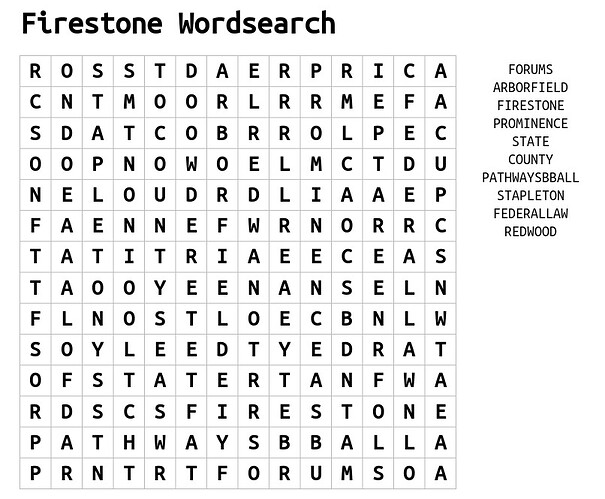 Good luck!