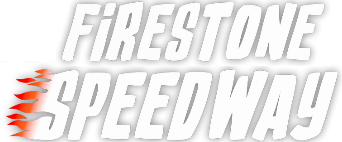 ---
Table of Contents
Introduction
Team Regulations
Teams
Race Procedures & Guidelines
---
Introduction
The Firestone Speedway is hosting the Summer Cup Series throughout the month of July! This Cup Series will allow participants to win prizes in the forms of Robux, FSD Cash, and in-game vehicle perks! The races will consist of 2 qualification series on separate weeks leading up to the championship series.
Team Regulations
Each team within the Firestone Speedway must have proper leadership with at least one driver. The driver can not be their own team owner. The Speedway has allotted numbers 2 to 99 for any teams to claim. Team owners are responsible for signing up for the appropriate events as well as responsible for their teams ensuring they respect the Speedways guidelines when participating. Should a team be found in violation of any regulation imposed by the Speedway, they will be given a fine or disqualified from future events temporarily or permanently.
There may only be a maximum of three (3) team owners and five (5) team drivers. Rewards are often distributed between the present driver + all owners, or should it be an item reward, it would be awarded to present driver + one selected owner.
To establish a new team, direct message Cenosity#9086 with the following information:
Team Name
Team Owner Name
Team Driver(s) Name
Preferred Number (please give at least 5 ranking from most favorable to least favorable)
---
Teams
Current Teams:
Team Name

Team Name
---
Race Procedures & Guidelines
All Firestone Speedway procedures and guidelines can be found here: SPEEDWAY TRACK USAGE & GUIDELINES - Google Docs