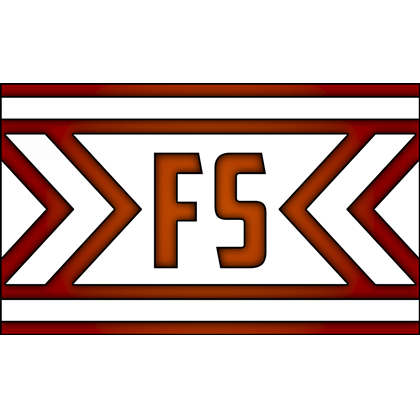 Firestone Inter-Department Tournament
---
The Co-Founders of the State of Firestone have decided to host the first Firestone Inter-Department Tournament, consisting of all Law Enforcement Agencies that hold some sort of weaponry. The departments that participate are participating at their own discretion while the Co-Founders will be hosting and moderating the tournament. The tournament will not occur in an active Firestone location, and will be hosted in a controlled arena. Members from each department will clash in a full 7 v 7 using the latest Firestone technology in order to enhance their communication and combat skills. We aim to improve each of these departments' skills by allowing them to combat in a controlled arena. This tournament does not dictate which department is "better," rather it will dictate which department was able to successfully coordinate with each other. We will attempt to host these often so that each department can fight for the title by improving among themselves and proving them as victor. It is important to note that each department has their own specialty, thus "losing" is not a valid wording for when one side becomes a victor. Each department is trained based on their job position and is not meant to fight within a controlled arena.
Firestone State Patrol
Stapleton County Sheriff's Office
Department of Homeland Security
Firestone National Guard
Department of Corrections
Each department may have a subdivision as a separate team. For example, SCSO may have two teams, SCSO:SWAT and regular SCSO.
Department flaming will not be tolerated and will result in an instant disqualification. Having a debate of who may be the victor is allowed, so long it is a mutual debate that will not initiate a department war.
Each team must have seven (7) individuals in total. Substitutions will be allowed between rounds.
There will be a maximum of five (5) rounds. The team with the most amount of wins within five (5) rounds will be declared victor and will move on. A team will need three (3) wins to move on, thus not requiring the full five (5) rounds.
At the start of each round, both teams will be able to select a weapon and vehicle of choice. One side will select one vehicle and a primary weapon. The other side will select one vehicle and a secondary weapon. Both teams will receive weapons and vehicles selected by the two teams.
Glitching of any sort is prohibited.
There will be no ammo refills provided, but there will be enough per individual to wipe out an entire team. A third weapon of knife will be provided to all participants.
The system rules may be adjusted by the Co-Founders at any time.
The list of all available vehicles and weapons can be found here for reference: Firestone Inter-Department Tournament Details
This tournament is a double elimination tournament. Should a team lose, they will enter the losers bracket for a chance come back in the finals. Seeds will be randomized on the day of event.
https://challonge.com/fsinterdeptourney
When: Saturday, October 13
Time: Undecided
Where: Undecided
Possibility of postpone: If the system has not been prepared by the date, the event will be postponed to the Saturday after. Members of each team should be ready for either the scheduled Saturday, or the Saturday after.
The team reward is currently undecided. In addition to the reward that will be decided, the department will receive a temporary shoutout on the forums and the Firestone Discord.