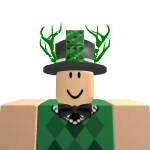 DavidForged for Stapleton County Council
Table of Contents:
SECTION I - Who am I?
SECTION II - Reputation & Experience
SECTION III - Repairing the failing County
SECTION IV - Summary
SECTION I - Who am I?
Hello all, my name is DavidForged. I have been on the ROBLOX platform since 2013. Over the extensive years that I have been here, I have had many opportunities to work in several different communities; my favorable being horror, moderation, first person shooters, and of course, government. Roblox has always been a sense of escapism for me, any free time that I have indoors I frequent communities alike Firestone. Though, aside from working in communities, I have found joy in creating them as well. I have been developing on ROBLOX for nearly half of the time I have been here. I love recreating experiences that you often don't get to see every day in real life; like spooky forests, abandoned churches, asylums, and so many more. My first introduction to Firestone was in 2018, however, at the time I was very limited to how often and for how long I could play as I lived in the middle of nowhere. In May of 2021, following moving to a different location, I rejoined Firestone, cleared my record, began a POST career, and began getting involved in the very fundamental departments of Firestone. On January 31st, of this year, I ran my first ever race in Firestone for the Stapleton County Council, and won! This will be my second term if elected to the County Council, and I have so much in store.
SECTION II - Reputation & Experience
FIRESTONE:
Firestone Peace Officer Standards & Training - POST Certified
Firestone Department of Corrections - Correctional Officer (Pubic Relations Division)
Stapleton County Council - 1x term as a Councilmember
Redwood Driving School - Vice President
Stapleton County Sheriff's Office - (Current Applicant/Passed Assessment)
IN REAL LIFE:
(leaving out several others mentioned in my last run for CC as I would rather people focus on Firestone achievements rather than any others)
Missouri Leadership Exam (MoGEA): Scoring Nationally (99/100)
High School Student Council: (Freshman - Present)
FCCLA Member (Freshman - Present)
SECTION III - Repairing the Failing County
From the single term I have served on Stapleton County Council, I have learned a great deal about the Firestone government, how it functions, and the role I play in it. However, the lack of guidance that I and my colleagues received from the people who were supposed to teach us how to function in our roles was a crucial failure in leadership and guidance. I can recall numerous times presenting ideas and questions before them that were never responded to nor acknowledged. With this new term, I am hoping to accomplish so much more and work hand in hand with the County Executive and whoever is elected as the Council Chair to better ensure the County Council is performing to its best.
Upon my election, I am hoping to work directly with the County Executive to establish better relations between citizens of our county and their government, something that did not exist in the previous administration.
SECTION IV - Summary
I cannot summarize what I have yet to do, but I can summarize what I plan to do. And that is; with the help of the Citizens of Stapleton County, I will work to develop and implement policies that are most representative of our citizens. I will not work for my own ideals, but for the ideals and values of our county.
Thank you, I look forward to serving on the County Council once again.
Signed,