Hello dear State Firestone citizens, RealLifeIsGame here.
During my time in FSP as a trooper and a pilot in the FSP, I came to the conclusion that the restricted airspace area should be changed as helicopters find it difficult to fly in Prominence as half of the Prominence where most of the operations take place is in restricted airspace by the FDOA. I would like to change with all of you that the airspace should only be valid near the capital, as it is one of the most important buildings in the state. There are many situations in Prominence, such as bank or ATM robbery and hostage situations. These situations are very important and require a very quick response from law enforcement officials. If the situation is, for example, in a warehouse, a helicopter reacting with FSP cannot enter the airspace and we would not be allowed to look for a hostage that would need the fastest response, because the FDOA regulations make it very difficult for us.
I would like to know your opinion on my idea and vote on it. Attached are 2 photos, the first shows the area limitation (current). The second is how limited it can be (in the future), it can save someone's life.
Sincerely,
RealLifeIsGame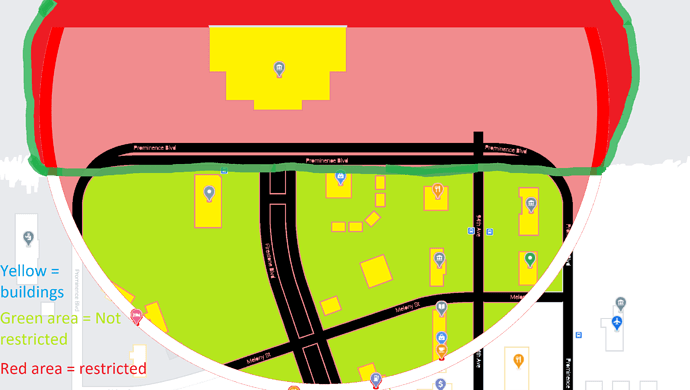 Change restricted airspace.
Don't change restricted airspace.