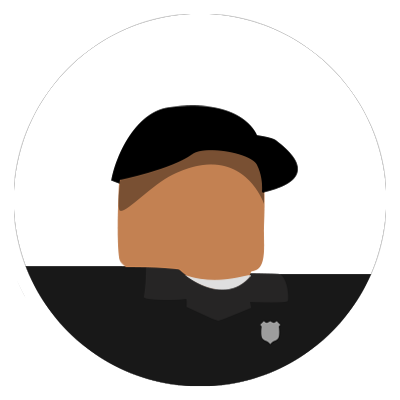 __________________________________________________________________________________
Hello, fellow citizens of Firestone! My name is callme_kind, and I will be running for Redwood City Council.
About me
Before I begin on why I should be elected, let me tell you a little bit about myself.
I joined the State of Firestone around late 2018 to mid 2019, and got my first job within the state with the Firestone Department of Transportation (FDOT). Within FDOT, I made a nice bunch of friends, some of who I am still in contact with and work with till today. As I grew to become a member of the community, I learned and grew 3 very important strengths/traits:

- Sympathy/Empathy

- Patience

- Mindfulness

I learned that, when you take time to Sympathize or Empathize with other people, either in the community or workspace, you tend to form a better connection and understanding with everyone. It is not easy though, which took me time to understand. It takes really good time, and Patience. And in the end, you become more Mindful of the people or community around you because you worked towards it. Mindfulness just doesn't come when you want it to, it's something you need to work towards.

Unfortunately, I am no longer employed within FDOT. I resigned as a Supervisor to follow my bigger goals and paths within Firestone. I am currently the Captain of the Firestone Police Explorers (FPE) program, and I am a Federal Protective Service (FPS) Officer within DHS. As an FPS Officer, I have made it my goal to strive and be more mindful of the community, to respect the community, and show the community that I am thankful for them.
Why I Should Be Elected
I believe that not everyone is right for the position of City Council. You must be a person who is really good-standing within the community, and known for being unique and different in a positive way. Simply said, these types of people are very hard to find but today, that's different because I'm here. As a member of the City Council, I will make it my lifes goal to do what is best for people of Redwood.

My plans for the people of Redwood are:

To bring forward in representing the public, consider their well-being and interests as well as the municipality's interests.
I will create, and monitor bills to ensure efficiency of their flow
I will monitor the services and operations being run in the municipality, and ensure/promote their efficiency
I will ensure the financial strength of the municipality and community as a whole
And perform other duties set forth for Councillers
Conclusion
I strongly believe, that I will make every Citizen of Redwood happy to know that they have a strong, and willing city counciller on their side. I would never think twice about doing what is best for my fellow Citizens of Redwood.
Vote callme_kind for Redwood City Council!
#FOR-THE-PEOPLE
Thank you for taking your time to read my speech, and I really do hope you support.
Sincerely,
callme_kind