V3 Bug Reports! Reply with bugs/issues for us to dig into!
screens been loading forever
FSP Station 2, if you move around a bit in the spawn area you can close a jail cell. (ProximityPrompt distance error)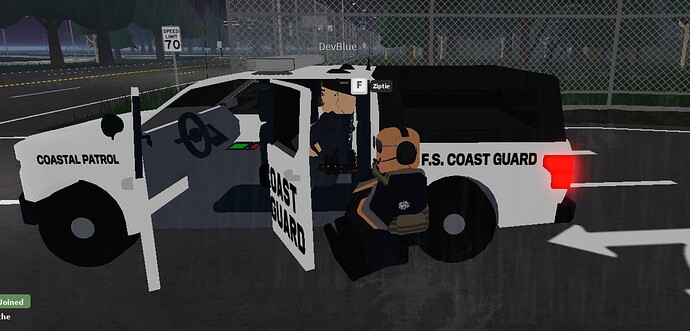 You can click on the option to "sit" on a seat that is already occupied. This will make you float in the air in a sitting position.
SCFD Rescue flips very easily, Command 10 also takes a while to slow down
SCFD Tiller 33 (The one at station 3) Flings almost instantly on spawn. Based off of what I saw it looks like an issue with either the trailer connection between the trailer and cab or the ladder is hooked up wrong. Also the other SCFD Tower at Station 1 the ladder is on non-collide making it unclimbable.
unsure if this is just a me thing but infinite loading screen ;(
CGF vehicles have no working ELS ( includes spotlight ), no working blinkers, and no working headlights.
DHS team still exists, spawns you under the map and loop kills you until you rejoin.
Cars will turn aggressively even when you aren't holding A or D. The holding cells in Station 2 for SCSO don't function properly. There is a ton of lag within the game, and for people that even have good computers it tends to crash their computers. There are no tasers for SCSO. Station 1 for SCSO has somewhat broken garage doors that rarely open.
In SCSO station 1 the garage doors don't work at all. They don't open or anything.
In Station 2 either the back doors are opening or the cars are facing the wrong direction, you also can't open the doors, they close too fast, you don't get a UI to open the doors.
FDOT doors open all at once instead of just the one your vehicle drives up to.
didn't for me had to go to bus deport
Rendering in or loading into the game sometimes requires others to rejoin to fully load in or get off the loading screen
The tow has goofy handling, the warning lights don't work, no indicators and the flood lights also don't work, some buttons to operate the tow bed have incorrect spelling
not a bug but please add a mute to loading screen, this music is making me want to jump our of a 3rd story window
Oh, I didn't test all the vehicles. I think I only used the pickup. Might only work for the pickup?