The Problem:
The phone on the citizen team gets removed from the inventory shortly after pulling it out.
Expected Result:
The phone shouldn't be removed.
Reproduction Steps:
Get out a phone.
Pictures/Videos:

First page of error log (it continues on like this):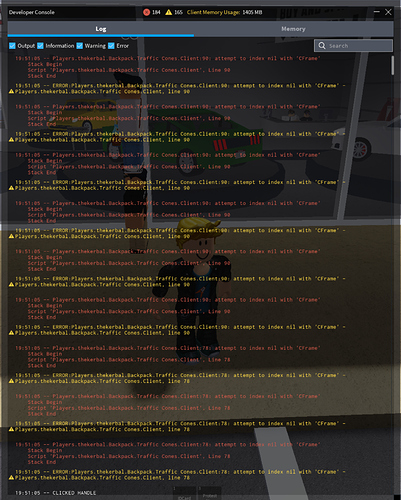 ---
Rejoining fixed the issue but it's still weird that it happened in the first place.