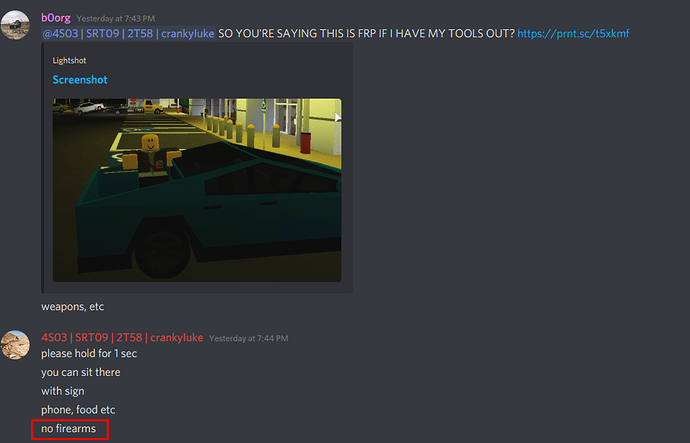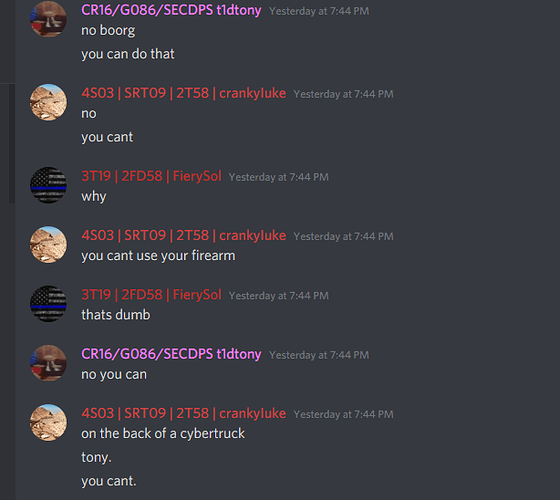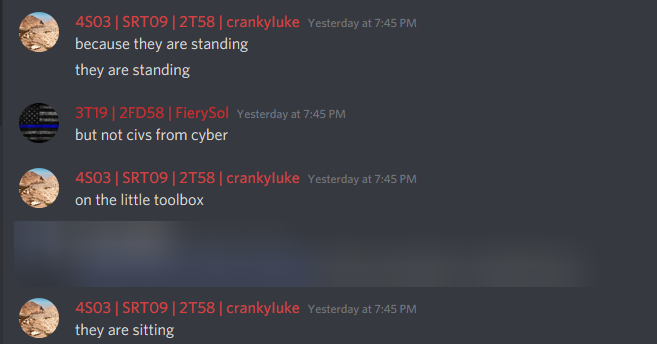 So it's FRP to have your firearm out while sitting down in the cybertruck/F150 which is pretty stupid. Us criminals can't even do a drive-by anymore because of this stupid rule. I heard it's not FRP to stand on the toolbox for CRT/SWAT.
They are standing, the car goes 100 MPH while CRT/SWAT is standing on the toolbox.
Driving and shooting while standing is so
unrealistic.
Is CRT/SWAT glued to the damn fucking toolbox?
like I said, it's pretty unrealistic if they have their guns out, going 100 MPH in a pursuit.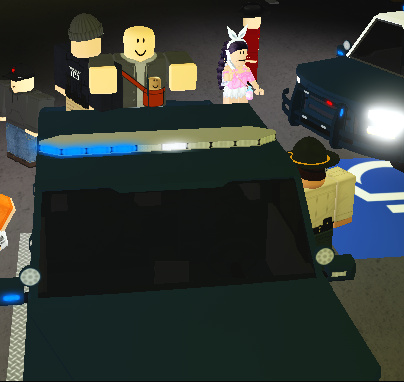 - b0org