it's not part of aborfield so make it a city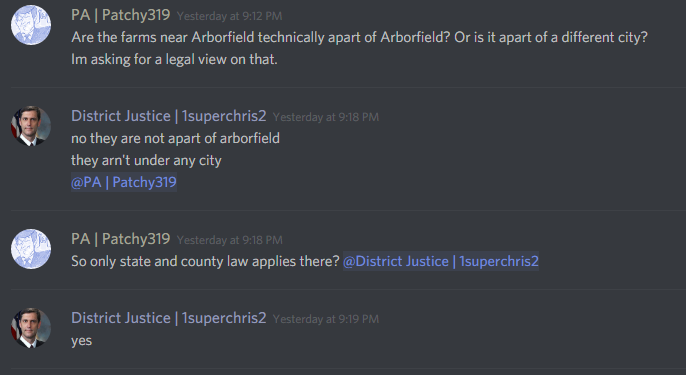 Not sure why it needs to be a city? It is basically a small rural area with literally no population unless someone lives in the barn.
Let me know why you think it should be one please.
it can be expanded on and I could be the mayor, would be a great move by the government
But why expand on it when it is literally a rural farm? We have multiple cities and towns so I think it is nice to have a farm land area. Also, I highly doubt it will be changed with a new map coming eventually.
It's a barn and some fields dude no.
sir you are not taking away my favorite spot i can drift and do burnouts ME'S decline this and I will sue you ok
it has some corn, a gun dealer, some power lines, a barn boi, and a road. yes definitely an area capable of having a working government and its own ordinances. what are they gonna be, "don't drive through the corn" ordinance 1? hecc no
It doesn't need to be a city. It's a farm and some fields. If anything, make it part of Arborfield if you really just want it to be a city…otherwise leave it as county.
barn boi is best boi.
barn boi for mayor
It doesn't matter because v2 suggestions are obsolete.
We're entering the v3 era now, get with the times