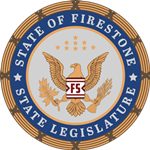 October 2020, House Opinion Poll
Hello Ladies and Gentlemen,
This is just a check up to ensure that everyone in the House is doing well and up to your standards! If you do not have an opinion on someone, please vote "No Opinion". This allows them to understand that they're not getting out there enough. Please vote "Good" if you feel that they are doing well, or bad if you feel they're doing badly.
Speaker of the House, Floatmanjason
Speaker Pro Tempore, OliverSteph
Representative, JohnDRyans
Representative, Francisco_Mango
Representative, LieutenantGeneral
Representative, AlexTheAviatorRBLX
Representative, Kind_Yada
Representative, Guest_Smh
Representative GeneralCount
Representative, JakeGames25
Representative, SurrealReality
Signed,
OliverSteph
Speaker Pro Tempore
Sorry for any spelling/grammar errors, had to rush this