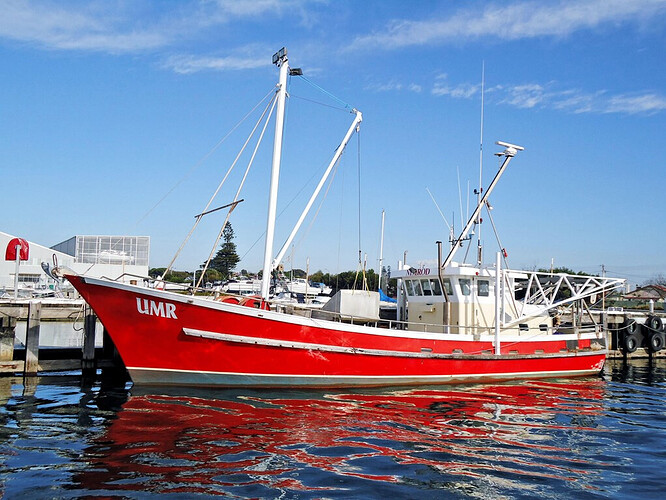 Oh look another water suggestion. Fishing has already been a suggestion and possibly confirmed for V3, but what if there was dedicated fishing vessels which if used by businesses, could haul in twice or maybe even triple the amount of fish someone would get on a normal personal boat.
Members of the Coast Guard could carry out regular inspections of these vessels ensuring the correct safety procedures are being carried out. Additionally there could be regulations from the Department of Boating and Waterways to limit the amount of fish that can be hauled at any given fishing run. If for example the Coast Guard or DOBW catch a vessel going over the maximum amount, they could face fines or punishments from the DOBW.
After each haul, they would return to the docks and go to sell their fish. What could be interesting to see is them is gutting and packing the fish (if possessing a knife they have the option to gut a fish) then can go to a fish market or another store to sell the fish for money.
This means that civilians can actually make a profit without sitting doing fuck all bored out of their minds. The fishing businesses could even sell the fish off to a transportation business who can do deliveries. This would mean businesses can partner up with each other or become rivals.
Fishing hotspots can become a thing, fish in a certain area and you will have a multiplier of fish you can haul. There can also be areas determined by DOBW which are illegal to fish. You could get more fish in those areas but since it is a protected area, it could be seen as fishing illegally and you could be fined by CG.