COMEDIC EVENT powered by, FARAMOUNT PICTURES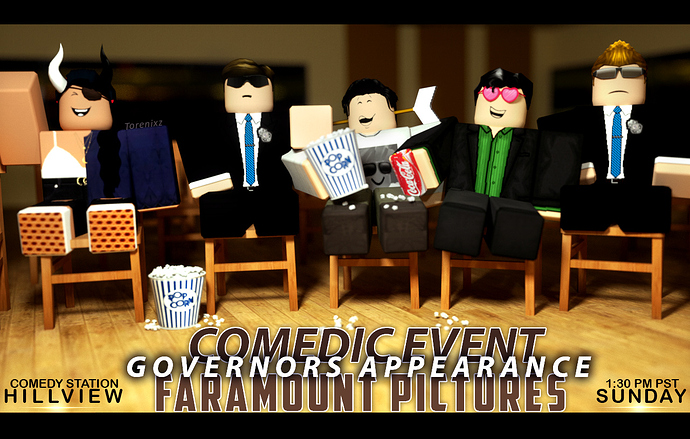 We've planned out Faramount Pictures hosted live performance, we've obtained special access to the property from the Hillview Comedy Station owners, it'll be a comedic event with hilarious gags and stand-up comedy, both the Governor and Lt. Governor will be present at the venue during the event and food catering will be provided by Mini-kart company to all our audiences.
VIP TICKETS ARE UP FOR SALE AT THE AMOUNT OF 10K/- FS CASH: https://docs.google.com/forms/d/1DH2oMtbNplgeRzJgQ-6wO5yWk2gk3NEqinS9Z4PAbJM/edit
EVENT QUEUE PLAN
I give a small speech and welcome our audiences as well as explain a few rules of the event, then I call for our next thing on the list
First stand up comedy protagonist performs
A 2 person involved comedy interaction
Comedic Roast session between 2 protagonists
Comedic Roast session between 1 protagonist and 1 audience member
Q&A with audience members
I announce the end of the performances, thank everyone for coming and acknowledge the special guests (Governors).
WHEN AND WHERE
Hillview Comedy Station
April 5th, Sunday
1:30 PM PST/8:30 PM GMT/4:30 PM EST
AREA OUTLINE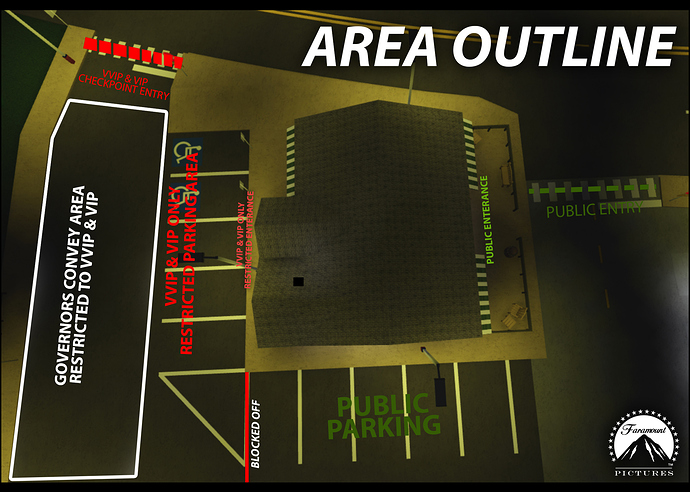 SEATING PLAN: