INTRODUCTION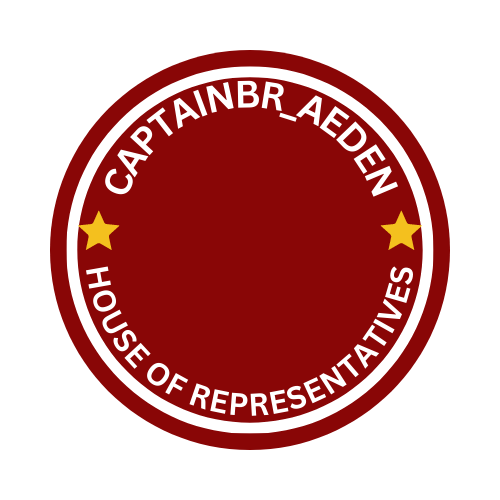 To the Reputable citizens of the State of Firestone;
I want the best for Firestone as an FS civilian because I want to see us grow and prosper. The most important issue is that we require a courageous and visionary individual who will rise above petty political bickering and position Firestone to act as the rising star State that it is. I've spent a lot of time in this state, getting to know its many neighborhoods and talking to its people. I'm sure a lot of you agree with me when I say that there is unrealized potential just under our feet. It's a promise that can only be fulfilled with the help of committed leadership and creative talent. Although I may be new to politics in Firestone, I am most definitely not new to politics in general. I want to start at the bottom and work my way up so that when I run for a political career in the future, I'll have the necessary experience and knowledge to understand the obligations that would go along with it.
ABOUT ME
I have been with Firestone for a little over a year now. I first joined in August 2021, and have been involving myself as much as I can ever since. I recently took on the interest of joining departments and helping Firestone in any way that I can. Since my first official hiring in September of 2022, I have taken on many responsibilities and jobs that I believe help me advance my Firestone portfolio every step of the way.
✯ DOBW | Advanced Watercraft Technician
✯ DOT | Public Employee
✯ SCSO | Deputy
✯ DOCM | Events Coordinator
✯ Executive Branch | Manorial Staff
✯ SCWS | Director
✯ POST | Admissions Officer
GOALS AND PLANS
➱ Make relationships and look out for legal difficulties to aid in business expansion and retention efforts.
➱ Guarantee that our areas and districts are kept safe and secure from threats and dangerous acts, and incorporate sustainable neighborhoods.
➱ Listening to the community more and changes they'd like to see around the State of Firestone.
LEGISLATURE EXPERIENCE
Being this is my "introduction" to Firestone Politics, I currently do not have any past legislature experience within Firestone. However, I plan to learn from fellow representatives and really try to get the community involved in important decision-making that could affect them.
FINAL STATEMENTS
I wish my fellow competitors the best of luck during this campaign, and good luck to all. Everyone has different agendas and ideas to bring to Firestone that could only change it for the better. Firestone Citizens, it is with my hope that the individuals whom may be elected as Representatives listen to you, as you make up this wonderful state.
Signed,
CaptainBr_aeden