Hello everyone,
As you all know, there has always been a lack of interest in the County Council, and as a result, there has been a lack of legislative innovation and new ideas in the County Council. Perhaps some of this is due to a lack of things to legislate, but I don't think this is the core issue. As in the case of any elected position, people usually are motivated when they first take office, with motivation usually dropping after the first few weeks (myself included).
In my opinion, a possible solution is to shorten the term from 4 months to 2 or 3 months, like the House of Representatives. I'm not an expert on Firestone politics at all, but I feel shortening the terms would
increase productivity of Councilmen
bring more innovation and fresher ideas with the Councilmen being more accountable to the people
Perhaps these poorly made graphs can explain it: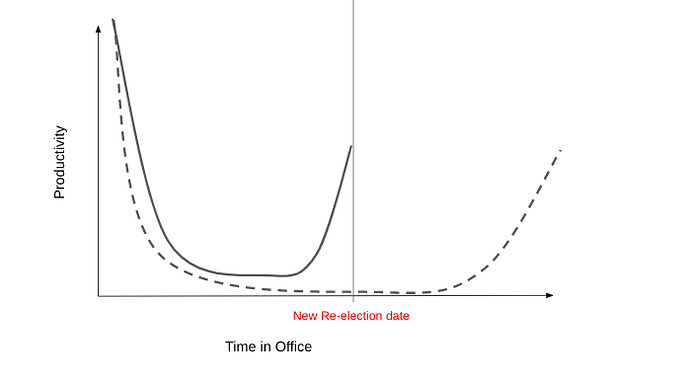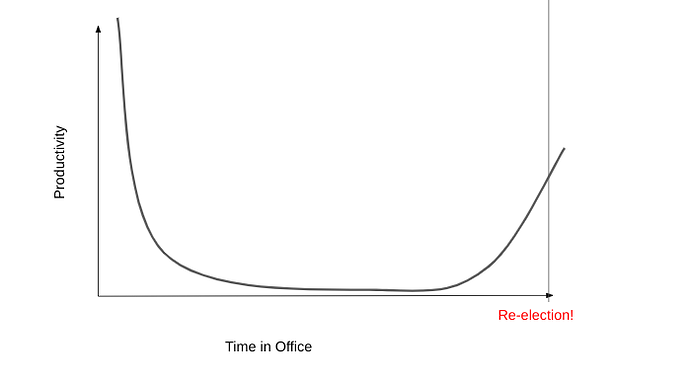 While I'm definitely not in a position to change this myself, I would love to hear your view on whether or not this solution is viable and if I should propose an amendment.
Would shortened terms be a viable solution to decreasing motivation in the County Counxil?
Yes, shortened terms would be a viable solution
No, shortened terms would not be a viable solution
Signed,
sithmaster921
County Councillor